TRUCK TRANSPORT:
Everything You Need to Know About Truck Transportation
Updated June 2021
The first question any truck transport company will ask is the type of truck you're transporting and when. Knowing the make, model, and dimensions of the truck you need to transport is essential for an accurate shipping rate.
What is Truck Transportation?
About 71 percent of freight in the US is transported using trucks. This has influenced many people and businesses to invest in trucks. Anyone who has ever traveled on highways or even backroads has seen the multitude of trucks transporting freight. Many people own standard pickup trucks for leisure, but others use pickup trucks, semi-trucks, and commercial trucks to transport freight and equipment, whether it's for personal or professional use. However, sometimes these trucks need to be shipped, whether it's to a new owner, to the shop, or even delivered to your doorstep. Truck transport is the transportation of a truck from the manufacturer to your business or from any other place to a location of your choice. Trucks come in different sizes and shapes with each serving a specific purpose. With that said, truck transport varies from one type and size to the next. Some common trucks include dump trucks, fire trucks, logging trucks, garbage trucks, tanker trucks, flatbed trucks, heavy trucks, and many more. At some point, truck transport is essential to anyone who owns one or plans on buying. If you buy a truck from a manufacturer across the country, you will need truck transport instead of driving it across the country to your destination. We're going to expand and give you insights about truck transport below.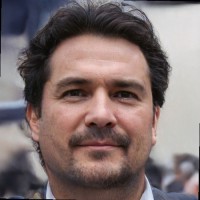 William Thomas
Senior Logistics Manager
How to Transport a Truck
Once you know the origin and destination of your truck transport, knowing the dates are essential. Unless the shipment is urgent, try to give yourself some flexibility on transport dates. This will give you enough time to contact as many truck transport companies as possible and request quotes. The first question any truck transport company will ask is the type of truck you're transporting and when. Knowing the make, model, and dimensions of the truck you need to transport is essential for an accurate shipping rate. After you receive quotes from several companies, compare them and choose the one that best fits your truck shipping needs. Make sure to research the transport companies thoroughly. You should find out how long they've been in the business to know if they're experienced enough to transport your truck if they have the required resources and their reputation. To find out about each company's reputation, look at the ratings and read reviews from trusted websites such as Google, Transport Reviews, and BBB Accredited. Reviews from previous clients can be very informative and let you know what to expect when working with a company. Therefore, pay attention and choose the truck transport company that stands out the most. A good truck transport company should:
1) Answer all your questions and have the necessary resources to transport your truck.
2) Have affordable and competitive rates similar to or better-than rival companies.
3) Provide one dedicated truck transport specialist to handle your load.
4) Advise you on how to prepare your truck for transport.
5) Fully insure your truck and make you a holder of their insurance. This way, in case your truck isn't delivered in the same condition, you can claim compensation without going through the company.
6) Leave you with a copy of the Bill of Lading (BOL) form to help you confirm if your truck is safely delivered.
Later in the article, we will discuss further what to look for in a truck transport company. If the company you choose ticks all the requirements above, then they are most likely a reliable truck shipping company. Before the pick-up date, prepare your truck as advised and clean it so that all the dents can be seen and filled in the BOL form during the inspection. When your truck is delivered, it won't be too dirty and you can inspect it again to confirm it has been delivered in the same condition or not any new dents.
Truck transport is mainly done using open-air trailer transport. However, if your truck is small in size, you can opt to use enclosed trailer transport for extra protection. Depending on the size of a truck, weight, and other factors, the type of trailer used will vary. Your truck transport service provider may suggest another method of transport depending on whether the truck is standard, heavy-duty, or even oversize. For example, if the truck being transported is 31,000 pounds, 33 ft long, 8ft wide, and 12ft high, a step-deck trailer will be used. However, when a truck is 49,000 pounds, 31 ft long, 9.6 ft wide, and 11.3 ft high, an RGN trailer will be used. Trailers used for truck transport have a limit on the size and weight of trucks they can haul. Therefore, identifying the right truck transport trailer for your needs is extremely important for safe shipping.
How Much Does Truck Transport Cost?
Truck transport cost varies from one shipment to the next. It increases with weight and size among other factors. A standard truck will be cheaper to transport compared to a heavy-duty truck. On average, truck transport will cost you $410 for 350 miles, $650 for 550 miles, $1,100 for 1000 miles and $1,300 for 2,750 miles. In other words, it will cost you about $1,300 to transport a truck from East Coast to West Coast, $800 from Midwest to East Coast, $850 from South to North, and $1,100 from Midwest to West Coast. As previously mentioned, truck transport cost isn't constant and will change from one shipment to the other. There are various truck shipping factors that may make the average cost fluctuate. Truck transport through a similar route but in opposite directions doesn't cost the same. This is because some routes are busier than others. For example, truck transport cost from East Coast to West Coast is different from West Coast to East Coast. Below we will discuss factors that influence truck transport costs.
Factors that Affect Truck Shipping Rates

Size and Weight
The cost of truck transport is highly influenced by the size and weight of a truck. The bigger the truck and the more the weight, the higher the transport cost. For example, transporting a 25,000 pounds, 24 ft long, 8.5 ft wide, and 10.5 ft high street sweeper truck will cost you more than transporting a 20,000 pounds 16 ft long, 8.6 ft wide and 9.6 ft high dump truck over the same number of miles. This is because a larger heavy-duty truck with more weight will need a more powerful trailer for transport and will use more fuel. Adding to the cost of truck transport is the fact that heavy-duty trucks often take up the whole of the trailer. That means that it's a dedicated shipment, versus being able to share space with other vehicles or equipment driving in the same direction. When sharing trailer space, costs are often reduced. However, oversize and commercial trucks are rarely able to do this.
Distance
The farther the truck has to travel, the higher the cost is going to be. Many truck transport companies charge per mile. Therefore, the more the miles between the pick-up location and the drop-off, the higher the rates. Most truck transport companies charge different rates per mile depending on the distance. For example, truck transport between 0 to 500 miles is charged $1.00, up to 1000 miles is $ .75 while up to 2,000 miles is $.50. The more the miles, the lesser the per-mile cost.
Time of the Year / Season
During peak season, you will definitely pay more. Vehicle transport cost increases by as much as $180-$270 per trip in the summer months. To save some money, plan your truck transport ahead of time so that you can get early bird rates. During peak season, it's not only expensive but also hard to secure a spot because there are a lot of vehicles to be transported.
Route
Truck transport cost is influenced by the type of roads between pick-up and drop-off locations. For the routes with heavy traffic, for example, you will have to pay more because drivers will spend more time on the road using more fuel. It will also delay them to their next shipment. Drivers from a professional truck transport company like Heavy Equipment Transport are familiar with shorter and more convenient routes because we have years of truck shipping experience. Keep in mind roads leading to cities such as New York, Manhattan. Atlanta and San Francisco aren't accessible. This is because they have bridges that are expensive to cross with heavy trucks. Trailers cannot fit while carrying large trucks. They're hard to maneuver which can be dangerous. For trucks that need to be delivered here, they've dropped off at terminals away from the cities and you can drive them to your final destination.
Mode of Transport
Trucks are mainly transported using open-air transport because of their size. However, some of the smaller trucks don't necessarily have to be transported through this method. Instead, you can opt for enclosed transport because it will protect your truck from normal wear and tear damage from the highways. If you choose an enclosed mode of transport, you will pay more.
Expedited Truck Transport
In case you need your truck transported after short notice, you will pay more. This is because the truck transport service provider has to commit to delivering your truck within a given time frame despite having not planned for it. Expedited truck transport can only be offered by a company with resources and experience like Heavy Equipment Transport. A company without enough resources may not meet your needs if you require expedited truck transport. However, a company with resources spread across the country will be in a position to deliver your truck on time. To avoid disappointment, research the company you want to hire and ensure they have enough resources and manpower to meet your requirements.
Delivery Location
Truck transport from one city to another is more affordable than transporting a truck to remote locations. The further the pick-up and drop-off are from the major highway, the more the truck transport may cost. Some areas are harder to access and trailers easily get stuck. When picking up trucks in some areas, trailers barely have enough space to turn. Therefore, if you choose to have door-to-door truck transport, expect to pay more than you would have paid for terminal to terminal services. In case your delivery location is inaccessible due to narrow roads, for example, it's better to compromise and have it delivered to the nearest location instead of paying more and the driver might not be able to reach your location.
Condition
Trucks that are in a good condition are easy to load on a trailer and cost cheaper to transport. However, for the trucks that are broken down and inoperable, you may have to pay more. This is because extra resources, such as cranes to lift them, are needed. If a crane is used, you will also have to cater to the rigging crew who will help in the loading process. They're paid per day or hour.
Permits
During truck transport, sometimes shipping permits are necessary. When a truck exceeds a certain weight, the carrier must apply for shipping permits in order to legally transport on public highways. When transporting a heavy truck that exceeds the weight limit, book your transport early so that your carrier can apply for the permits because they take a while to be issued.
Number of Trucks
The more trucks, the higher the truck transport cost. For example, if you're a company or dealership transporting multiple trucks, you will cater for each of them which will result in more money than just transporting a single one. However, you might also save some money because your truck transport company might give you a discount for transporting several trucks with them.
Pilot / Escort Vehicles
When transporting oversize trucks, pilot cars and escort vehicles are usually required. They help to keep a safe distance between the trailer transporting the truck and other motorists. Pilot vehicles drive ahead of the trailer used and give feedback on the conditions ahead. For example, if the road is narrow, the pilot vehicle will warn the driver, so they can make alternative arrangements to the semi and trailer don't get stuck.
Attachments
Truck transport costs will increase if your truck has attachments such as a boom lift, water barrel, toolbox, or any other. This is because these attachments add more weight to the truck. As previously mentioned, the higher the weight of a truck, the more the transport cost. It will need a trailer with higher capacity and more fuel is used as compared to transporting a regular truck.
How to Choose a Truck Transport Company
Truck transport can be quite complicated and requires reliable experience and resources. Therefore, the first step for successful truck transport is choosing the right truck transport company. Below we will give you tips on how to find a reliable and professional company to ship your truck.
Experience
When transporting a truck, the last thing you want is to hire a truck transport company that hasn't done it before. Trusting a new truck transport company with your truck doesn't guarantee safe delivery. An experienced truck shipping company has the time and hands-on experience to understand the best way to haul a truck. Not all truck transports are the same, and sometimes things need to be changed or hazards avoided. Having experience is what allows drivers to handle those unexpected circumstances safely.
Reputation
As previously mentioned, reading reviews about the truck transport company you plan to work with is important. A well-rated truck transport services provider gives you the confidence you need. It usually means the company is professional, transparent, and ready to help its clients in any way it can. Sometimes a well-reputable company may be slightly more expensive, but at that point, you may want to spend the extra money for peace of mind.
Licensed
Even if you need truck transport services within the state, it's important to research if the carrier is licensed to provide services in that area. If you're transporting a truck from one state to the next, the carrier must be licensed to serve the two states. If not, they won't be allowed to enter the other state when they get to the border. To be safe, ask the carrier for their MC number and do your research. Check the Federal Motor Carrier Safety Administration for a Company Snapshot, which includes the safety record.
Resources
A good truck transport company should have different resources to accommodate different types of trucks. For example, if you're transporting an inoperable truck, the carrier should have resources such as cranes to get it on and off the trailer. Also, if you're transporting a heavy-duty truck, the carrier should have trailers that can accommodate its weight as well as pilot vehicles.
Professionalism
Based on how a truck transport company handles you, you should tell if they're professional or not. For example, if they delay in answering your questions or don't seem sure with the answers they give, you should continue looking. A truck transport company with branded resources and employees shows seriousness. Their number should also be easy to reach.
Pricing
When it comes to pricing, a good truck transport company shouldn't have rates that are too low or too high compared to the rest of the companies. Their truck transport rates should be slightly higher or lower compared to some companies. A truck transport company with rates that are too low might not be a good choice. This is because they may have hidden charges or they're not competent.
FAQs
How much does it cost to transport a truck across the country?

Truck transport across the country may cost you an average of $1,300. The rates may vary depending on the size of your truck among the other factors discussed earlier. The further the distance, the more the truck transport cost. Depending on the truck you're transporting, you might pay less or more.
How long does it take to transport a truck?
The time taken to transport a truck can vary from one shipment to the next. For example, if a driver has other shipments to make, it will take longer as opposed to when he's only transporting your trucks. It's also important to keep in mind that legally, drivers are only allowed to travel 500 miles per day. With that said, on average, it should take 5-14 days to transport a truck from East Coast to West Coast and 3 to 8 days from Midwest to West Coast, South to North as well as Midwest to East Coast.
How much is truck transport from New York to Florida?
Truck transport from New York to Florida will cost you an average of $780 to $1,050. These rates may vary depending on the size and weight of your truck, season, method of transport and all the others discussed previously. Remember that when transporting a truck to New York City, a terminal away from the city would be the most suitable place for your truck to be delivered. This is because it might be difficult for the trailers to get into the city. It's also costly.
What's the cheapest way to transport a truck?
Using open trailer transport and terminal to terminal services is the cheapest way to transport a truck. However, you can also save money by booking your truck transport early because the majority of the companies offer early bird rates. Consider transporting your truck off-season like spring and you will also save money.
In Conclusion
Truck transport may seem a little more complicated than it is. However, with a reliable and experienced service provider like Heavy Equipment Transport, it will be easy to ship your truck safely and deliver it on time. Remember that booking your truck transport early is important because some require shipping permits which may take a while to be issued. It's also a great way of saving money because you will get early bird rates. When looking for a truck transport company, take your time and compare several for the best truck shipping experience possible.
Our Recommendation
For successful cross-country Truck transport, make a point of hiring a reputable and experienced cross-country truck shipping company. They should offer you a specialist fully dedicated to your shipment until it's delivered. This way, you can be confident in the truck transport process and easily ask questions about delivery.